KW1 Replacement filter - 100% compatible with KW1, Unique dual o-ring design, for Forest River Filters
NP-KW1 - Forest River Compatible Replacement RV Water Filter by Neo-Pure
Code: A4011
---
---
Subscribe and Save Up To 10%
---
Important Information

KW1 Replacement filter - 100% compatible with KW1, Unique dual o-ring design, for Forest River Filters
---
Product Description
NP-KW1 replacement filter for Forest River KW1 filter.
Alternative SKU:
10-15823A
About This Product
Specs & Details
Related Products & Accessories
Reviews
The NP-KW1 Replacment for WaterPur / Forest River Camper RV water system filter is here!
This filter fits into the RCS / FR1 housings found in Forest River Campers from 1999-current. It has a solid carbon block to eliminate chlorine taste and odor for up to 10,000 gallons of water (approximately 1 year of usage). This filter has a 2.5 gallon per minute flow rate which means you will have an excellent flow into your RV from your resevoir. The Unique Double O-ring seal helps to prevent the problem of water bypass to ensure uniform water cleanliness for your RV. This filter also minimzes the typical pressure drop so that your home does not have a noticable different in pressure with the new filter installation.
Eco-Friendly and Technologically advanced coconut shell carbon block
Contaminant Reductions:
Chlorine Taste and Odor (CTO)
Fine Sediment
Rust Particulates
VOC's
Features:
Rated for 10,000 gallons of CTO reduction annually
Reduces Volatile Organic Compounds (VOC's)
The unique dual o-rings help eliminate bypass
The coconut carbon shell media has exceptional kinetic dynamics
Thick wall for long filter life and greater CTO reduction
---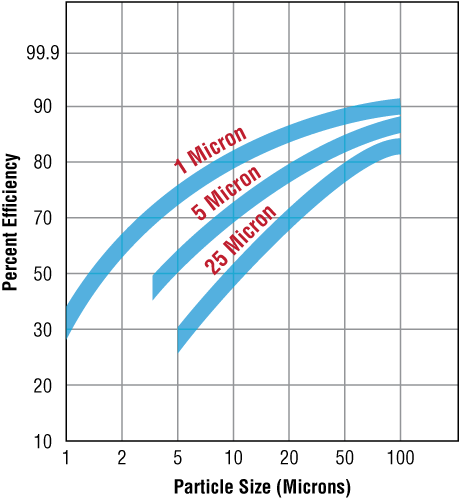 Specifications
Capacity:
10,000 gallons
Flow Rate:
2.5 GPM
Pressure Drop:
2.6 psi
Replaces These Filters:
Forest River Electronics:
KW1
Hanna RV:
WaterPur:
KW1
Fits In These Systems:
Forest River Electronics:

Specifications:
Dimensions: 2-1/2" W x 10" H
Micron Rating: 5µ
Capacity: 10,000 Gallons
Filter Media: Coconut Shell Carbon Block
Flow Rate: 2.5 GPM
Operating Temperature: 40 - 165° F (4.4 - 73.8° C)
Initial Pressure Drop: 2.6 PSI
Housing Compatibility:
Forest River Electronics: FR1 and RC-S Housings
WaterPur: FR1 and RCS Housings


| | |
| --- | --- |
| Max Temp (°F) | 165 |
| Min Temp (°F) | 40 |
| Capacity | 10,000 Gallons |
| Flow Rate | 2.5 GPM |
| Initial Pressure Drop | 2.6 PSI |
| Media Type | Coconut Shell Carbon Block |
| Micron Rating (Nominal) | 5 |
| Contaminants Reduced | Chlorine/Taste/Odor, Sediment/Dirt/Rust, VOC |
About This Product

The NP-KW1 Replacment for WaterPur / Forest River Camper RV water system filter is here!

This filter fits into the RCS / FR1 housings found in Forest River Campers from 1999-current. It has a solid carbon block to eliminate chlorine taste and odor for up to 10,000 gallons of water (approximately 1 year of usage). This filter has a 2.5 gallon per minute flow rate which means you will have an excellent flow into your RV from your resevoir. The Unique Double O-ring seal helps to prevent the problem of water bypass to ensure uniform water cleanliness for your RV. This filter also minimzes the typical pressure drop so that your home does not have a noticable different in pressure with the new filter installation.

Eco-Friendly and Technologically advanced coconut shell carbon block

Contaminant Reductions:

Chlorine Taste and Odor (CTO)
Fine Sediment
Rust Particulates
VOC's

Features:

Rated for 10,000 gallons of CTO reduction annually
Reduces Volatile Organic Compounds (VOC's)
The unique dual o-rings help eliminate bypass
The coconut carbon shell media has exceptional kinetic dynamics
Thick wall for long filter life and greater CTO reduction

---

Specifications

Capacity:

10,000 gallons

Flow Rate:

2.5 GPM

Pressure Drop:

2.6 psi

Replaces These Filters:

Forest River Electronics:

KW1

Hanna RV:

WaterPur:

KW1

Fits In These Systems:

Forest River Electronics:

Specs & Details


Specifications:

Dimensions: 2-1/2" W x 10" H
Micron Rating: 5µ
Capacity: 10,000 Gallons
Filter Media: Coconut Shell Carbon Block
Flow Rate: 2.5 GPM
Operating Temperature: 40 - 165° F (4.4 - 73.8° C)
Initial Pressure Drop: 2.6 PSI

Housing Compatibility:

Forest River Electronics: FR1 and RC-S Housings
WaterPur: FR1 and RCS Housings




| | |
| --- | --- |
| Max Temp (°F) | 165 |
| Min Temp (°F) | 40 |
| Capacity | 10,000 Gallons |
| Flow Rate | 2.5 GPM |
| Initial Pressure Drop | 2.6 PSI |
| Media Type | Coconut Shell Carbon Block |
| Micron Rating (Nominal) | 5 |
| Contaminants Reduced | Chlorine/Taste/Odor, Sediment/Dirt/Rust, VOC |

Related Products & Accessories
Reviews